Where is the Page Setup in Microsoft Excel 2007, 2010, 2013, 2016 and 2019
Before printing a spreadsheet or pivot table, we are used to previewing and adjusting it for better readability. Many users who are accustomed to Microsoft Excel 2003/XP(2002)/2000 may feel it hard to find out the Page Setup function in the Ribbon.
Now let us see where the Page Setup is in Microsoft Excel 2007, 2010, 2013, 2016 and 2019.

Method A:
Click the Page Layout tab in the Ribbon.
Go to the Page Setup group, and then you will find that some common used setups, such as margins, backgrounds and size are listed in this group. For further setup, you should click the little square with an arrow in the right bottom of the group. (Which I have emphasized in the Figure 1)
Then a "Page Setup" box appears, and you can choose the settings based on your need. Click OK to finish it.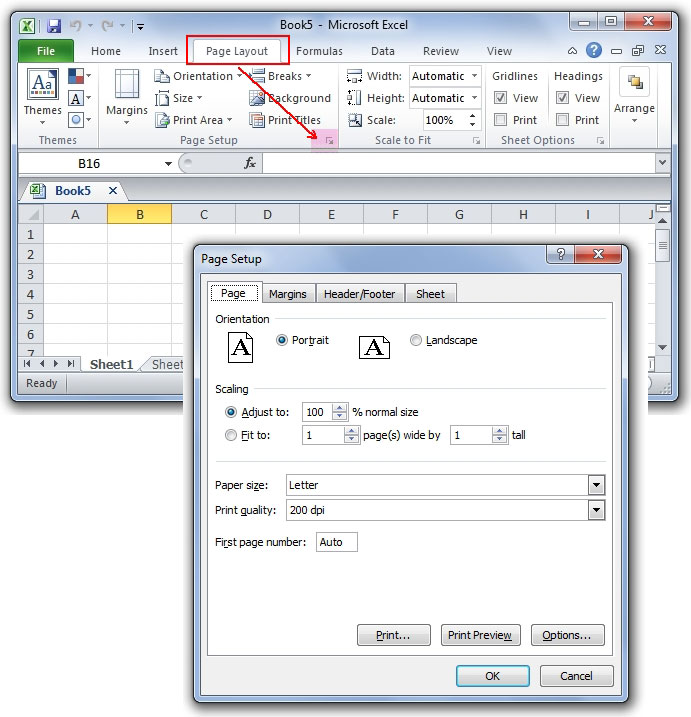 Figure 1
---
Method B:
Click the "File" tab, choose Print, and then you will see a setting form in the right. Thus, you can configure many settings before printing.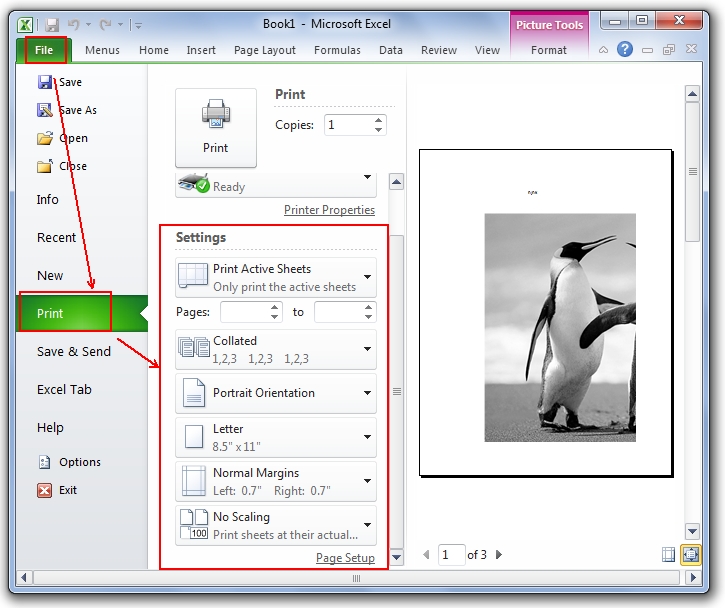 Figure 2
---
No more hesitation and thinking. With Classic Menu, you can easily find out where Page Setup is. Click the Menus tab next to the Home tab, the familiar toolbars and menus show up, and then click File item, the Page Setup option stays in the same place you know in Microsoft Excel 2003.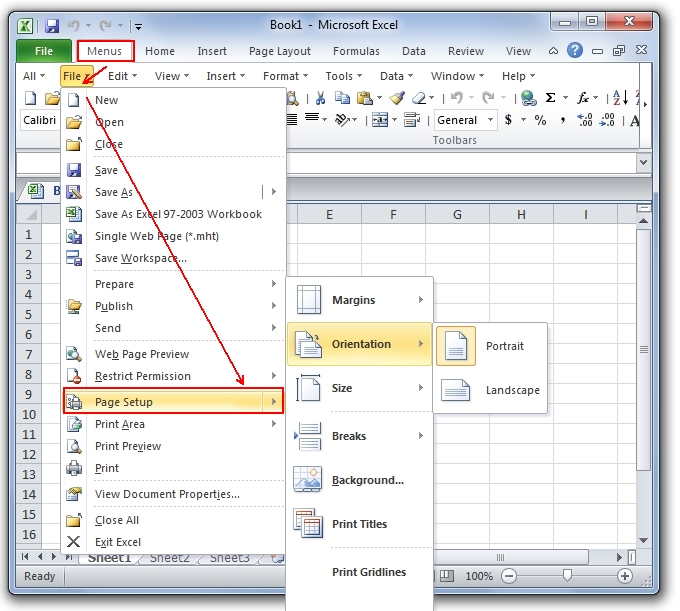 Figure 3
---
Classic Menu for Office
Brings the familiar classic menus and toolbars back to Microsoft Office 2007, 2010, 2013 and 2016. You can use Office 2007/2010/2013/2016 immediately without any training. Supports all languages, and all new commands of 2007, 2010, 2013 and 2016 have been added into the classic interface.
| | | |
| --- | --- | --- |
| | | It includes Classic Menu for Word, Excel, PowerPoint, OneNote, Outlook, Publisher, Access, InfoPath, Visio and Project 2010, 2013 and 2016. |
| | | It includes Classic Menu for Word, Excel, PowerPoint, Access and Outlook 2007. |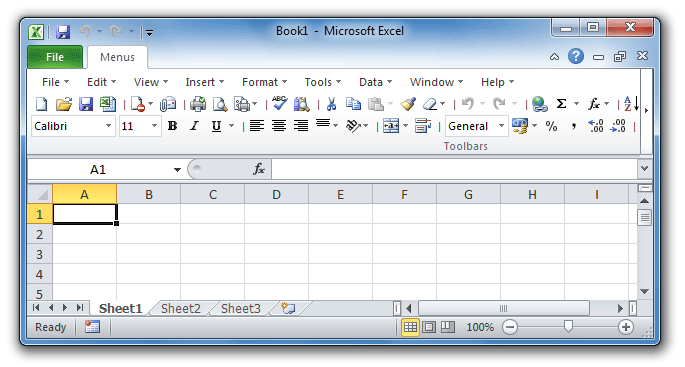 Screen Shot of Classic Menu for Excel